Google Hangouts provide cool PD opportunity
Recently, I was returning home from New York, where I had conducted a results-only learning one-day institute for educators from a variety of schools in Nassau County.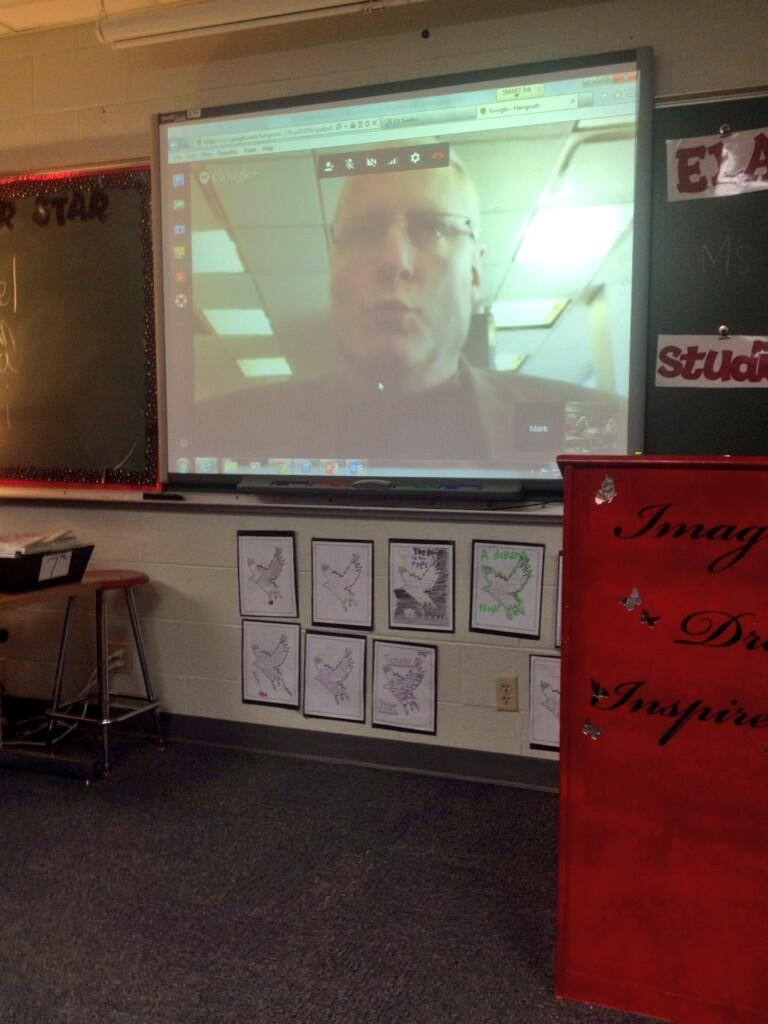 via: Coppell Middle School
During the trip, I exchanged tweets with some Texas teachers who are currently transitioning to results-only learning. We wanted to follow up on my August visit.
How could we do this efficiently? Enter Google Hangouts.
While I sat at LaGuardia Airport in New York, I connected with three teachers and two students, roughly 1,500 miles away, in a classroom in Texas.
We created a Google Hangout, using our computers and gmail accounts, and they beamed me onto an interactive white board, creating a very Star Trek-like feel to the conversation (see picture).
Google Hangouts is a free web tool that allows people to have face to face chats from all around the world. In this case, the hangout provided a fabulous forum for educators and students to gather and discuss best practices in a student-centered classroom.
So, if you're looking for a fun, easy way to engage other educators, forget the faculty lounge. Google Hangouts is where the cool teachers are.
The following two tabs change content below.
Latest posts by Mark Barnes (see all)
About The Author
markbarnes19
Mark Barnes is the author of many education books, including Bestseller Hacking Education, part of his Hack Learning Series, books that solve big problems with simple ideas. Barnes presents internationally on assessment, connected education, and student-centered learning. Join more than 100,000 interested educators who follow @markbarnes19 on Twitter.