5 Coping Mechanisms for Bouncing Back from Your Bad Teaching Day
|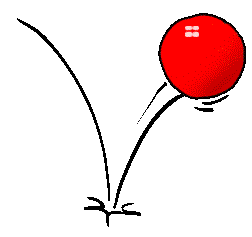 5 Coping Mechanisms for Bouncing Back from Your Bad Teaching Day
by James Sturtevant
Just because I've authored a couple of books and host a podcast on engagement does not mean that I don't have challenging days in the classroom. Last Friday was one of those days!
The first three periods went great. My students were animated and participatory. The last three periods were miserable.
Students were lethargic and crabby. They were not the least bit impressed with my lesson. I left home on Friday defeated.
Now, I've been teaching a long time. I've learned what to do when I have a miserable day like Friday. I've had plenty such days in my career.
In this post, I'll tell you about my miserable Friday and about 5 coping mechanisms I employ whenever I have a bad day.
The good news is that I bounced back on Monday and thoroughly engaged all students in all of my classes.
These strategies and the podcast episode below will help you bounce back too!
The Problem
It's easy to get discouraged when you have a bad day in the classroom.
The Solution: Bounce back with 5 coping mechanisms
Evaluate your lesson plan. Perhaps, you've been overdoing a class activity. Maybe you need to do more, or less, collaborative learning.
Analyze your delivery. Consider how you communicate to students. Maybe you need to step on the gas, or in my case the break!
Consider your audience. What's going on at your school? Is it the week before Spring Break? Are many of your students in the class play? Are your seniors developing senioritis?
Don't take a bad day personally. This is always a wise disposition!
Embrace the attitude that you will bounce back. "I will bounce back!" is your new mantra.
Everyone has bad days. Use such experiences as teachable moments where you can learn to better engage kids!
Listen to Hacking Engagement author James Sturtevant provide details about his big bounce back, in the podcast episode below.
Listen to "45-How to Bounce Back After a Bad Day in the Classroom" on Spreaker.
A version of this first appeared at JamesAlanSturtevant.com 
The following two tabs change content below.
Mark Barnes is the Founder of Times 10 Publications, which produces the popular
Hack Learning Series
,
The uNseries
, and other books from some of education's most reputable teachers and leaders. Barnes presents internationally on assessment, connected education, and Hack Learning. Connect with
@markbarnes19 on Twitter
.
Latest posts by Mark Barnes (see all)